In Singapore, about 700 million kg of plastic waste is discarded every year, but less than 10% of plastics are being recycled.
Plastic is durable, light and versatile. However, a piece of plastic in nature can take up to 400 years to break down. Our excessive use of plastics impacts ocean health and biodiversity. By 2050, there could be more plastics in the ocean than fish by weight. A study has found that shoppers in Singapore take 820 million plastic bags from supermarkets each year – an average of 146 plastic bags used by each person!
In support of WWF-Singapore's PACT (Plastic Action), The Body Shop Singapore appointed the organisation as the benefiting charity for the Kick The Bag initiative. Part of an industry pledge to reduce single-use plastic bags, there will be a 10 cent bag charge for every single-use bag taken at any of its 38 outlets across Singapore. To encourage shoppers to bring their own bags, The Body Shop will contribute an additional 10 cents for every single-use bag saved. Full proceeds from this initiative will be donated to WWF-Singapore's conservation efforts.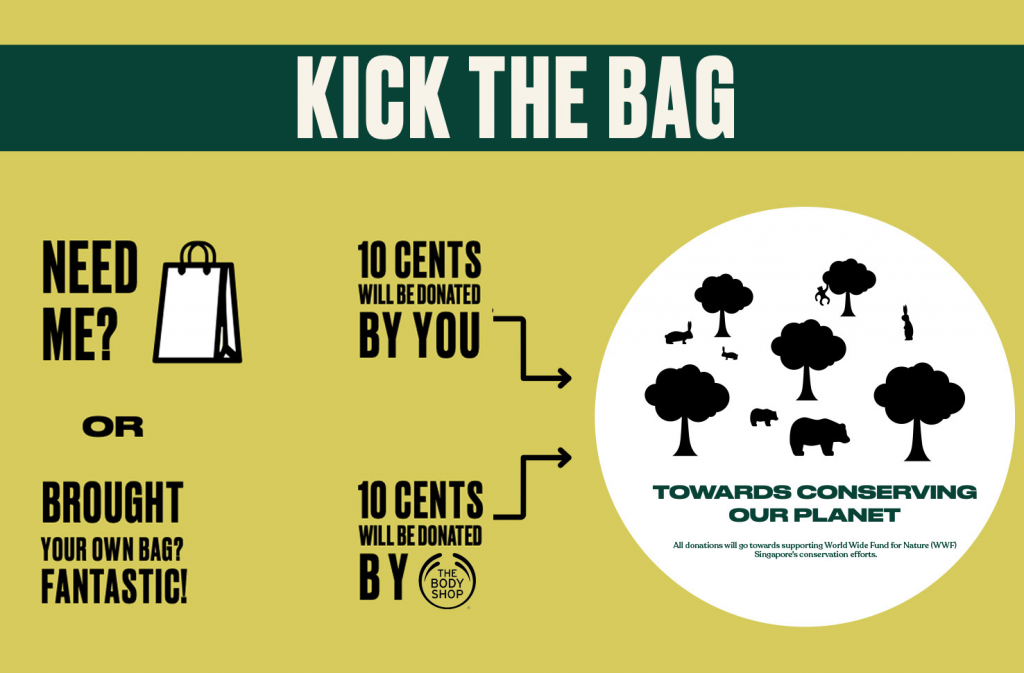 Return. Recycle. Repeat.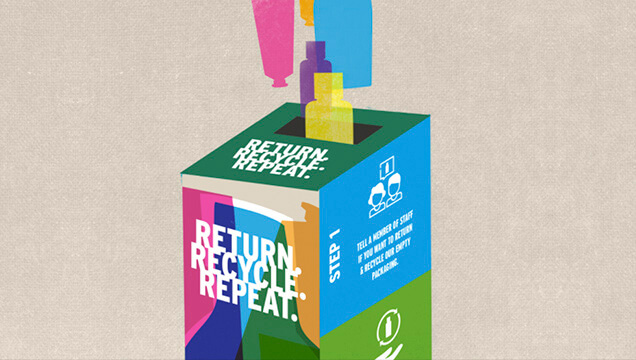 Drop off your cleaned beauty empties at any of The Body Shop's stores for recycling.
© The Body Shop Singapore
To account for plastics used in their products, The Body Shop also runs an in-store recycling scheme called Return.Recycle.Repeat. This scheme allows customers to return their clean plastic bottles after use. More details about Return.Recycle.Repeat here.
For Corporate Bookings or for more information on this partnership, please contact:
Mayj C. Tolentino
Head of Corporate Partnerships and Engagement
E-mail: mtolentino@wwf.sg