Join The

Biggest Movement
Earth Hour 2023 is a moment for global solidarity, the opportunity to come together to advocate for our planet., Whether you're an individual, school, business, or community group, we are all active stakeholders in shaping our future.
Join us on 25th March, 8.30 pm for the Earth Hour Switch Off and show your support in our fight agaisnt climate change!
Switch off. Give an hour for Earth
Register to join our exciting Earth Hour Festival activities!
Since its launch in 2007, Earth Hour has been celebrated in over 190 countries, empowering people to take climate action and highlighting the urgency of safeguarding our planet. 
In 2022, WWF-Singapore's Earth Hour movement achieved its highest level of participation, with over 1,000 locations in Singapore switching off their lights as a symbolic gesture of their commitment to building a climate-resilient nation.
With increased national pressure on Singapore's climate goals to hit Net Zero carbon emissions by 2050, Earth Hour 2023 is transitioning the movement from advocacy to action and thereby extending beyond just the one-hour switch-off. We aim to inspire and galvanise collective action from communities and individuals toward a low-carbon, climate-resilient Singapore through multiple engagements. 
WWF Earth Hour at Esplanade - Theatres on the Bay
Back with a bang after a two-year hiatus, this year's Earth Hour Festival showcases an action packed three-day festival filled with activities for all ages, including thematic art performances, educational booths around climate change and talks by WWF-Singapore's subject matter experts to guide individuals in charting their own personal Net Zero plans. 
The highlight of the festival weekend will be the Switch Off event, where attendees can watch our iconic Singapore city skyline go dark for one hour in support of our cause. Be sure to join us!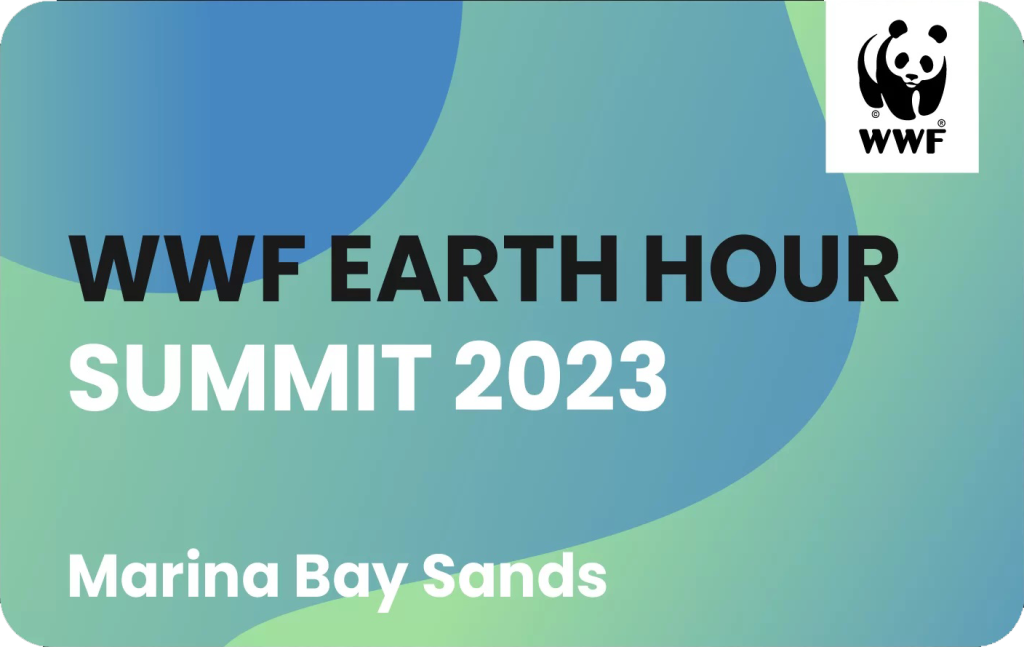 WWF-Singapore will be hosting the inaugural, in-person WWF Earth Hour Summit. This summit will bring together 500 CEOs, thought leaders, and high-level decision-makers from the private and public sectors to discuss challenges and opportunities to address the climate crisis.