Kathmandu, Nepal – Shuklaphanta, Nepal's youngest national park, received a Greater one-horned rhino seventeen years since the last translocation from Chitwan National Park.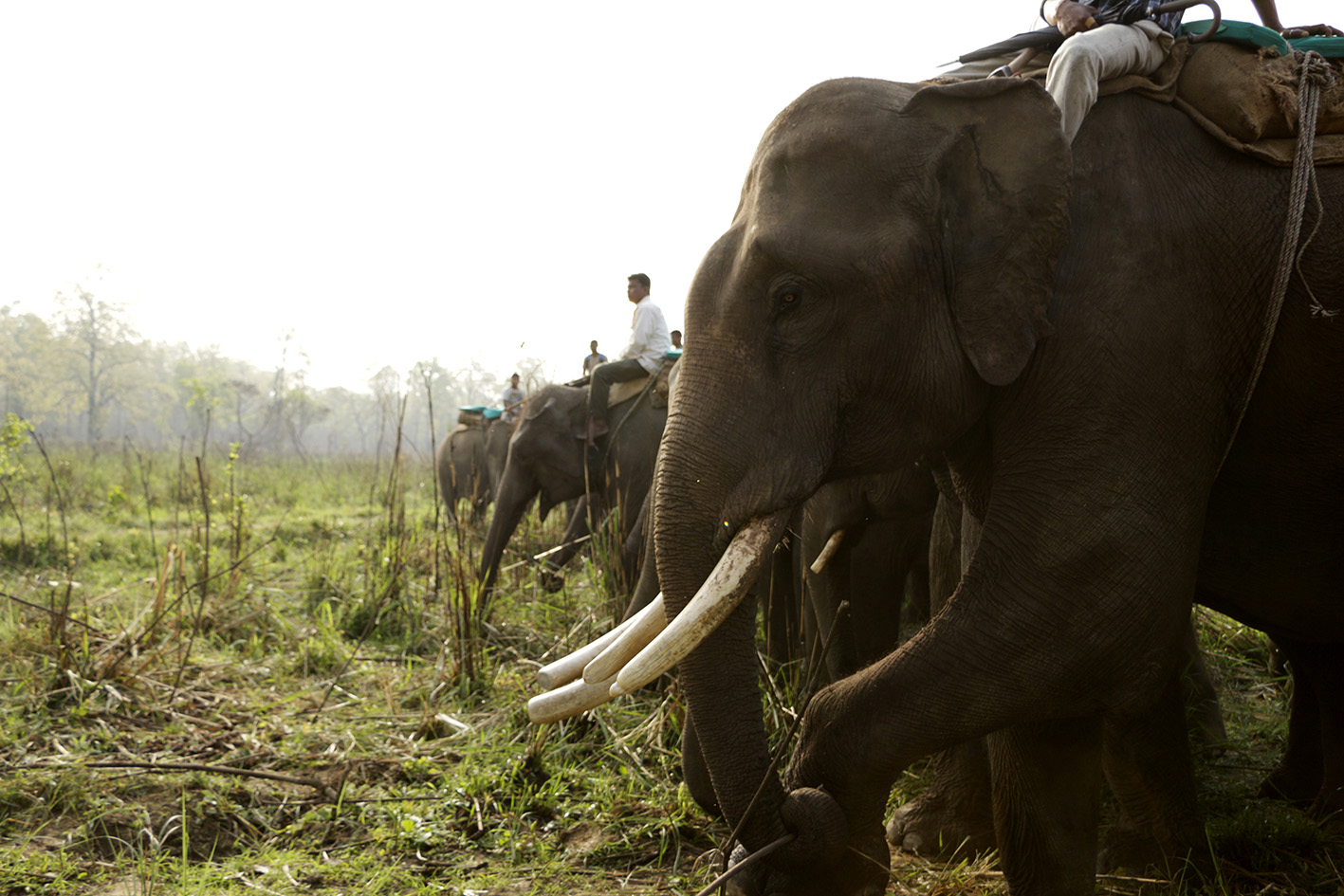 The rhino, an adult male about 12 years of age, was tracked and sedated in Chitwan National Park on 3 April. It was fitted with a satellite-GPS collar and loaded on to a specially designed truck to transport it safely to Shuklaphanta National Park where it was released on 4 April.

The rhino is one of the five that will be translocated to Shuklaphanta National Park. An additional five rhinos will be translocated to Bardia National Park in the same expedition, which is part of the larger effort to move 30 rhinos to the two national parks between 2016 and 2018. Five rhinos were initially translocated from Chitwan National Park to Bardia National Park in 2016.

"The Government of Nepal is committed to the goal of bringing back rhino numbers to their historic size of 800 in Nepal," stated Man Bahadur Khadka, Director General of the Department of National Parks and Wildlife Conservation. "The translocations are an important step in this direction where we aim to create a second viable population of rhinos in the western complex of TAL."

Four rhinos were last translocated to Shuklaphanta from Chitwan in 2000 which formed the first source population in the national park at that time. The national park is now home to 10 of Nepal's 645 rhinos, and the introduction of five new rhinos is aimed at boosting this existing population, including in Bardia National Park which houses 29 rhinos as per the last national count of 2015.

"Nepal is a pioneer in rhino conservation, and the achievement of 1,000+ days of zero poaching of rhinos in Chitwan National Park alone is a testimony of this success," stated Anil Manandhar, Country Representative of WWF Nepal. "While Nepal has been able to successfully contain the threats from poaching, the need for managing existing habitat for rhino populations to expand is a conservation imperative."

The translocation is led by the government's Ministry of Forests and Soil Conservation with the support of WWF Nepal, National Trust for Nature Conservation, ZSL, Nepal Army and local communities. It involved the use of 30 elephants and a team of about 250 people. The translocation was funded by WWF's AREAS Program, WWF US, WWF Singapore, WWF UK, USAID's Hariyo Ban Program II, and US Fish and Wildlife Service.